Innovare was founded in 1999 by Don Ross. Having led product development in both industrial and consumer markets with a success rate of over 80%, Don firmly believed that the front end of innovation is a "knowledge building process." As a knowledge building process the front end team goes through a systematic Discovery process to understand customer needs, the technology space, and the market environment before idea generation and concept development. That ensures the ideas are focused on solving the right problems with competitive solutions and that increases success rates dramatically.
Innovare was established to provide a highly successful "knowledge building" front-end approach to innovation teams
Since our beginning we have worked with dozens of front-end teams helping them adopt Innovare's front-end to their environment. We work in both business to business and consumer markets. We typically work with firms in complex value chains with a strong scientific or technology element to their innovations. Our clients include leading companies such as Pepsi, Xerox, Bayer, Dow, EMD, SealedAir, Praxair, Materion, Coke, BlueCross BlueShield, Pearson Education, Harvard Pilgrim Healthcare among others.
Contact us to schedule a free webinar on taking a "knowledge building front end approach" for your team!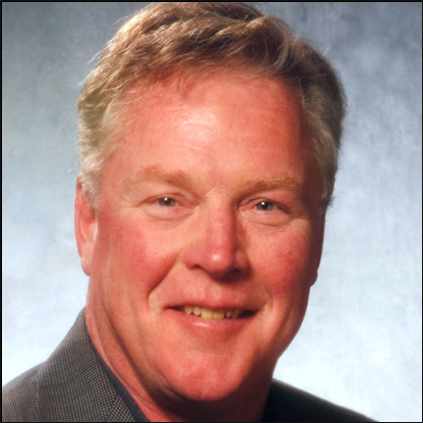 Don is president and founder of Innovare. He leads all Innovare's projects and provides his hands-on Discovery research expertise, front end process facilitation and team training. When needed he brings in high level consultants to support his work.
He is a 30 plus year practitioner of innovation both as an industry practitioner and as a consultant. Before starting Innovare he was a highly successful innovation practitioner in the food and chemical industries. He has held positions at Hercules, PFW, and Ocean Spray in capacities ranging from product development specialist to R&D and marketing executive responsible for enterprise-wide innovation. He led Ocean Spray's innovation program through their rapid growth years helping them achieve a 10 fold increase through new products.
Don's multidisciplinary training prepared him well to approach complex innovation problems from diverse points of view. He earned his BS and MS degrees at the University of Massachusetts in food science & nutrition and in microbiology. He earned his MBA from Northeastern University. He has had executive training in business strategy from the Wharton School, University of Pennsylvania. In 2003 he earned his PhD in Nutrition Science and Policy from Tufts University. He likes to help teams explore the interface between technology, the customer, the market, and public policy to deliver strategic insight and new product direction for innovation.
Don's consulting, facilitation, and training capabilities are highly regarded by his clients. Contact us to discuss your front end challenges and how he may help.
"I had the pleasure of working with Don, when he was helping Praxair implement a Voice of the Customer and Innovation Discovery program. That capability is still utilized today...I would recommend Don for any organization that is struggling with their front end of innovation process."
Rich Jarrett, MBA
Global Director Marketing and Business Development at Praxair
"Don has the passion and patience for educating and guiding both the novice and experienced product development and marketing professionals...Don's techniques and hands-on approach is very effective in new product development, market research, and Voice of the Customer."
Anand Samant
Applications Director - Sales and Business Development at Materion Corporation
"Don did a great job facilitating a Front End of Innovation process for a team of technical experts that all though they had the answers before the question was asked. The output has directly benefited our new product sales and pipeline."

Kenneth Schwartz
Head of Commercial Operations, Specialty Films NAFTA at Covestro
"As Director of Technology Scouting for Sealed Air, I hired Don to teach us his Technology Explorer process. Don's process allowed us to better define opportunities, to consider outside expertise, and uncover technologies...If you are looking for a consultant to help you with your "front end of innovation" process, I recommend Don Ross."
Nate Miranda
Director New Ventures at Monosol, a Kuraray Division
"Don has completed a number of detailed market research projects on a diverse range of industries for IPEX. He has a unique ability to relate the details of a particular industry sector while keeping an eye on the issues of strategic importance. This has allowed us to make informed decisions about the types of products and opportunities we invest in. I recommend Innovare to anyone who is looking for a solid, technically based analysis of a market sector or business opportunity."
Richard St-Aubin
National Sales Manager - IPEX USA LLC